Melody v.0.0.9 + Extras Included + Walkthrough + 1080p Lewd Gallery [MrDots Games]
Adult Porn-Game
NFO
Updated:
27-April-2019
Genre:
3dcg, Dating Simulator, Oral Sex, Vaginal Sex, Corruption, MrDots Games,Adult Game,Porn Game, Romance, Animated, Creampie,
Censorship:
None
Developer/Publisher:
MrDots Games
Version:
v.0.0.9+ Extras Included + Walkthrough + 1080p Lewd Gallery
OS:
Windows, Mac, Linux, Android
Language:
English
Size:
3.39 GB
Description:
You play a session musician who has had a busy lifestyle, having worked in various cities and towns across the country. This has been your life, ever since you graduated from college, where you attained a degree in the field of Music.
Once returning home, you decide to leave the place you grew up in, to start a new life and a fresh start in another town. You have also decided to take a break from the job you know so well, to focus on a brand-new career. You're just not sure what that will be yet.
In order to keep the money coming in, you decide to take up a job offer, tutoring Melody, the niece of a woman you meet by chance via an online marketplace. Melody is currently studying music in college, so having an experienced tutor is pretty important for her chosen career path.​
Change-Log: v0.09
Friendship Path
The friendship path has now been added in for Melody, to make it possible to have a proper eventual ending with some of the other female characters in the game.
We've had to work a lot harder than usual just to be able to fit this extra part into the game, and it was necessary because of the point the visual novel is currently at.
Also, we've noticed that there's been a lot of comments from fans who would prefer to end up with one of the other girls over Melody.
So, it made complete sense to implement a friendship path for this update sooner rather than later.
If you have any intentions of being with one of the other girls in the game other than Melody, it is highly recommended that you go back to the point in Week 7 where you can choose to not see Melody romantically (see pic below).
Or if you prefer not to go all the way back and play through until Week 10, what you can also do is when you begin this update (Week 10), go into the Melody menu and then to "Other Girls", then set her from "Unlocked" to "Locked" to put Melody on the FRIENDSHIP path.
Keep in mind, if you choose not to date Melody, you will no longer see any "New Relationship Level Unlocked" notifications.
However, some Melody points may still register if you're no longer on her path though.
About the Walkthrough
If the Melody options are displayed in the walkthrough, then these now will only be relevant to those that are on her relationship path, including the points allocated for each choice.
Some of these scenes with Melody between Week 7 and Week 10 will be different and they have been adjusted if you choose not to date her. Feel free to play through and see some of the changes that we have made!
We've left several "Notes" for this week of the walkthrough, to give you some helpful clues on how to unlock specific scenes with certain characters.
Please make as many saves as you feel necessary in order to go back to certain points of the game quickly, rather than having to restart from the beginning of Week 10 each time.
Game endings
The first of what we hope will be several different endings in the game will feature in this update.
It is however a BAD ENDING, but also a logical ending on specific paths if you have chosen at least two in particular at the same time.
This will be one of only a couple of bad endings in the game, with the rest ranging anywhere between good to amazing!
If you have the walkthrough, it is listed how and when this BAD ENDING will occur. But if you prefer not to know how it will happen, then best to try and ignore it! haha
Please keep in mind that if you lock or unlock some of the girls during Weeks 9 or 10 in the game, then some scenes may not make sense.
If you've made specific decisions in the last update, then that already effects the events of this update.
One of those examples is if you chose to leave town with Amy (Unlocked) or if you decided to breakup with her (Locked).
Choosing to "Unlock" Amy after you decided to end things with her in Week 9 will mean some of the dialogues and scenes won't make sense after you change that setting.
So please be mindful of that.
About Week 10
This update we feel is a fairly even amount of screen time dedicated to the main female love interests in the game.
MELODY as always will be the main focus, and we get to see her and the MC's reaction to the future superstar losing her virginity the night before.
How will it affect your relationship with Melody moving forward? How will affect her career now that she's signed on with Hank's record label?
If you're on the friendship path, you're just as committed to Melody's career as you would be on the relationship path.
However, if you're contemplating being with one of the other girls in the future, this may change a lot of things for you both.
Will you stay on as Melody's manager, or will you choose to leave town to be with another?
One person that might be affected by this is AMY, Melody's gorgeous aunt.
Did you agree to leave town with her in Week 9? Are you both ready to tell Melody about the two of you dating?
Or are you still trying to delay things because you're seeing both Melody and Amy at the same time?!
Tread carefully.
Your favourite girl-next-door REBECCA is back and as fans of the redhead hottie already know, she's coming home soon after securing a prestigious job in the big city.
Get ready to make a big decision regarding your future with, or without the shy, sexy and sweet Rebecca.
You wanted more of SOPHIA? Well in this update, that's exactly what you're going to get!!
But just enough for you to probably demand even more scenes with the confident, cute blonde who seems to be open to date just about anyone! Could that anyone by you?
And if you've started seeing the young, multi-employed Asian girl XIANNE, you can decide here just how much further you want to go with her.
Maybe she has more to offer than just another hot, oily massage?
Something we also like to do is to put little "Easter eggs" in both of our current games. Some of these things could be certain nods or character cameos from our other game, lines from well-known movies or even song lyrics, or famous singers or artists that we're paying homage to in our own special way!
Look out for a few more of these in this update )
Scenes with audio
We have added some more audio into this update, mainly in the scenes where Melody sings or plays guitar.
Our team is completely aware that a game which has a music theme should ideally have plenty of music/audio in it.
And it's something that we are continually working on improving.
However, choosing the right music and going through the right channels for this has not always been easy.
So, we're being very selective of the music we include with each update.
But once the game is completed, then applying more audio throughout each week of the game will definitely be something that will be a high priority when that time comes.
Audio now features in selected scenes of the game between Weeks 5 and 10.
Lewd Gallery
As you probably know from our recent preview posts this month, the Lewd Gallery will have eight pictures of Sophia for this month, because she was the overwhelming winner for our voting poll.
We have also included eight special pictures that are dedicated to Isabella (or "Izzy"), simply because she hasn't featured in the gallery before.
Next month's Lewd Gallery will be dedicated to Amy, because of all the main characters, she's the only one remaining to have not featured as yet.
Extra Scenes for $20 Patrons :
Note: "Bonus" scenes will feature if you make the right decisions during the game and if you are on that character's specific path.
- Squeezing Melody's breasts in the shower (animated version)
- Fingering Melody's pussy in the shower (animated scene)
- Handjob from Melody in the shower (animated scene)
- Exposing and licking Melody's breasts (bonus scene)
- Blowjob from Becca (animated scene)
- Titfucking Becca (animated scene)
- Missionary with Becca (animated scene)
- Spooning sex with Becca (animated scene)
- Reverse cowgirl sex with Becca (bonus animated scene)
- Doggystyle sex with Becca in the shower (animated version)
- Doggystyle sex with Melody in the sound booth (animated scene)
- Missionary sex with Melody in the sound booth (animated scene)
- Doggystyle sex with Amy in the carpark (animated scene)
- Missionary sex with Amy in the carpark (animated version)
- Blowjob from Amy in the carpark (animated version)
- Handjob from Xianne in the shower (animated version)
- Blowjob from Xianne in the shower (animated version)
- Doggystyle sex with Xianne in the shower (animated version)
- Blowjob from Melody in the dorm room (animated scene, two angles)
- Missionary sex with Melody in the dorm room (animated scene)
- Doggystyle sex with in the dorm room (animated scene)
Screen: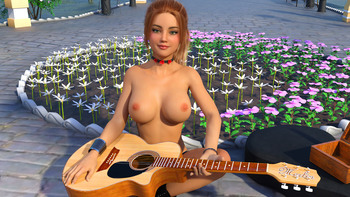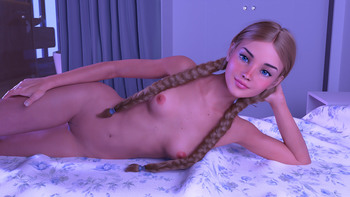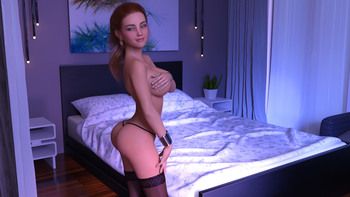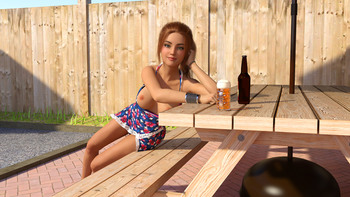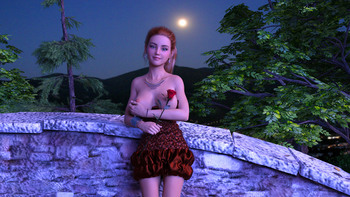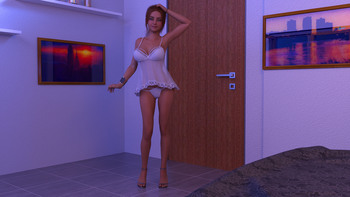 Melody_v.0.0.9_Extras_Included_.part1.rar
Melody_v.0.0.9_Extras_Included_.part2.rar
Melody_v.0.0.9_Extras_Included_.part3.rar
Melody_v.0.0.9_Extras_Included_.part4.rar
Melody_v.0.0.9_Extras_Included_.part5.rar
Melody_v.0.0.9_Extras_Included_.part1.rar
Melody_v.0.0.9_Extras_Included_.part2.rar
Melody_v.0.0.9_Extras_Included_.part3.rar
Melody_v.0.0.9_Extras_Included_.part4.rar
Melody_v.0.0.9_Extras_Included_.part5.rar