House Arrest - Version 1.4 (TK8000)
Adult Porn-Game
NFO
Updated:
22-January-2019
Genre:
Group, Boobjob, Bukkake, tk 8000,Cheating, Fantasy, Animation, Harem, Adult Game,Porn Game, Cosplay,Oral Sex, Vaginal Sex
Censorship:
None
Developer:
TK 8000
Version:
1.4
OS:
Windows/PC
Language:
English
Size:
1.74 GB
Description:
Main Character Joel, a former criminal who is serving a prison sentence in his own home. Joel counts on the help of young Alanna, a girl who does the housework in exchange for housing. It's up to the player to teach Alanna to become a good maid.
Change-Log v1.4
1. sandbox scene: Alanna and Bianca
2. sandbox scene: Linn (solo)
3. sandbox scene: Bianca (solo + Cammy variant)
4. special scene: Meeting Mary's mom
5. special scene: Newsgirl Part I
6. Italian translation
7. bonus image gallery for 1.4
8. added a list of available sandbox events in the current version.
Screen: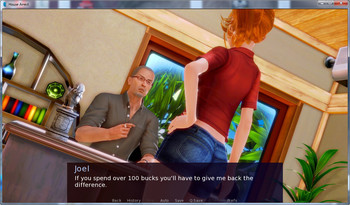 House_Arrest-Version_1.4__TK8000_.part1.rar
House_Arrest-Version_1.4__TK8000_.part2.rar
House_Arrest-Version_1.4__TK8000_.part3.rar
House_Arrest-Version_1.4__TK8000_.part1.rar
House_Arrest-Version_1.4__TK8000_.part2.rar
House_Arrest-Version_1.4__TK8000_.part3.rar