Babysitter - Version 0.1.8 [T4bbo]
T4bbo is creating Adult Games
NFO
Updated:
17-February-2019
Genre:
3DCG, Corruption, Incest, Anal, T4bbo,Feet, Voyeurism, Sleep, Harem, Group Sex, Lesbian, Milf, teen
Censorship:
None
Developer/Publisher:
T4bbo
Version:
v0.1.8
OS:
Windows, Android
Language:
English
Size:
1.34 GB
Description:
You starting to play in the role of freelance programmer, whose career is not so successful as expected. Currently you are desperately seeking for the client who would buy the "special software" you have been working on for a while and you hope it will make you filthy rich. In the meantime, your sister is having argue with her daughter whether she will go on college or not. This argue ends in having your niece in your apartment free room. And she is currently looking for a job instead going to the college in order to be independent...
Change-Log v0.1.8
- Day out for Christine and Jessica (having fun together)
- Christine and Jessica memories
- Visit Veruca Silver at her home
- Shower fun
- Intro to final threesome
ATTENTION:
Final threesome is not yet included, it is planned as interactive gameplay (similar to Jessica but with both girls at the same time) coming until end of the February. If you want to play it in one bulk I recommend to wait for 0.1.8.b update. We will also clear many bugs until then by issuing this version.
Screen: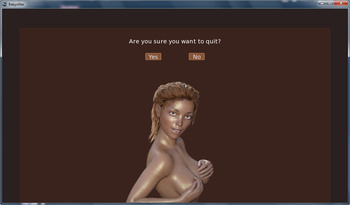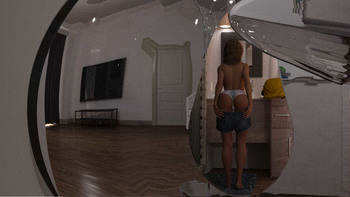 Babysitter_-_Version_0.1.8__T4bbo_.part1.rar
Babysitter_-_Version_0.1.8__T4bbo_.part2.rar
Babysitter_-_Version_0.1.8__T4bbo_.part1.rar
Babysitter_-_Version_0.1.8__T4bbo_.part2.rar